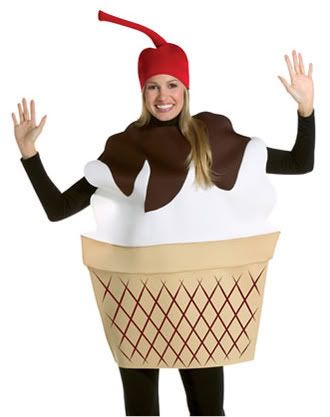 I knew I should have held on to that "Hotter than Hell" post for a REAL heat wave to hit… so, instead, we'll just think about how it might feel to be engulfed in ice cream right about now.
If, for some reason, you're wearing a costume today in the heat (or, hell, even if you're not but are stuck without AC), be sure to wear a Kold-Vest:
Vest has pockets for frozen inserts, to keep you cool for up to two hours. If money's an object, try the Kold Kollar.