Cupcakes are hot. The best part? Cupcake artists go all out to create the cutest, cleverest and, sometimes, creepiest cupcakes possible. Case in point: I attended an event for the Fringe Wilmington Festival a couple of nights ago, and among the extreme cuisine offerings were ghoulish little cakes like these: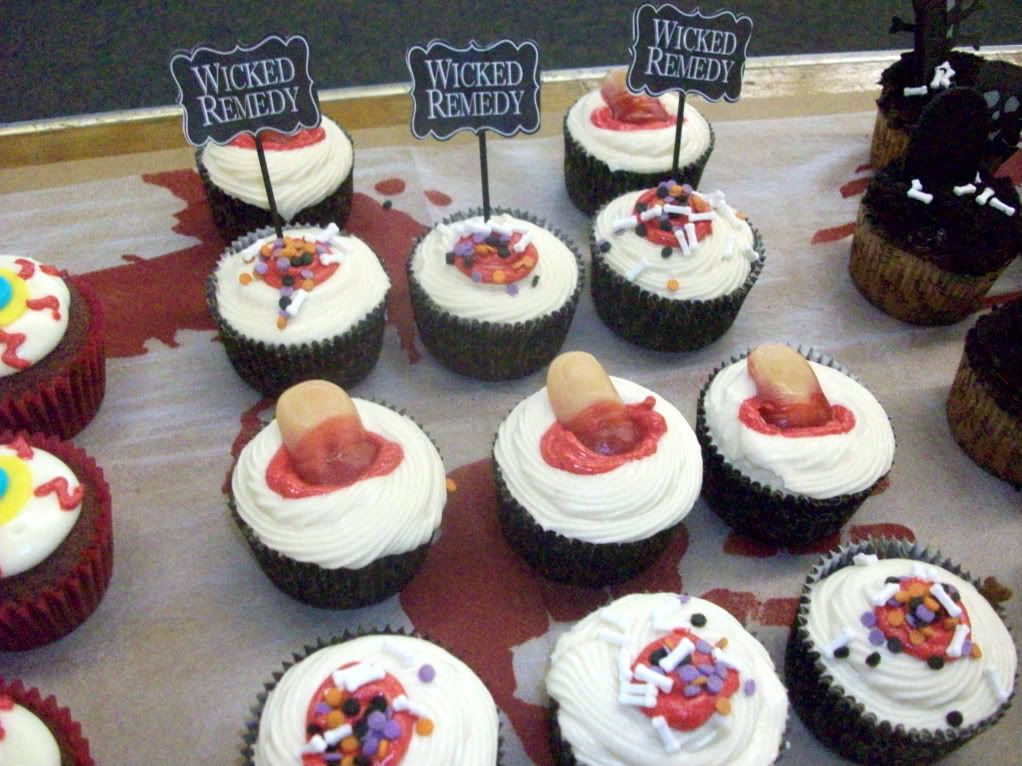 Mmmm… body parts! These are done by pros, and I wouldn't discourage anyone from tracking down their local cupcake artists and having them supply your Halloween party. It's a lot of work. But, if you have the confectionary creativity, you can make your own, for parties, fall barbecues, Halloween bake sales or just for fun–and Fright Catalog can help:
I love the skull cupcake pan, because you don't have to do much but pour cupcake or muffin batter in, bake, and pop out ghoulishly molded cakes. Only makes four cakes, so it's more suited for a creepy family breakfast or dessert than a big party, unless you buy several–which isn't out of the question, as each nonstick pan is only $4.99.
The pumpkin cake pan is a full-sized single layer cake pan that would be ideal for your annual pumpkin bread, made with the meaty guts of your jack-o-lantern.
Transporting cupcakes to a Halloween party or bake sale? You'll need the Halloween cupcake box, to stylishly carry twelve cupcakes. Also good for Halloween cupcake swaps. I've never participated in a Halloween cupcake swap, but come on–that's a good idea!