In honor of the 57 newly-unearthed Egyptian mummies, I'm calling today "Dress Like a Mummy Day." Don't tear up all your white sheets–check out these costumes in the Fright Catalog shop: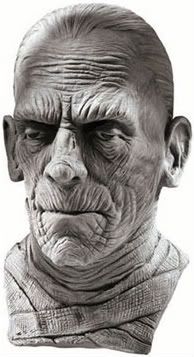 Arguably the coolest of all the mummy items in the store, the Universal Studios Mummy Mask is a realistic latex over-the-head mask of Boris Karloff's Imhotep in the classic 1932 monster movie "The Mummy."

Decomposition not your style? The sexy Mummy Queen costume with headdress and pencil-cut skirt is super cute, if not super scary.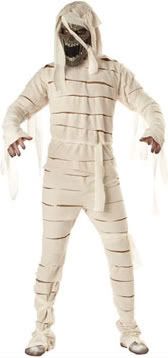 Scary Mummy Adult costume with un wrapped face.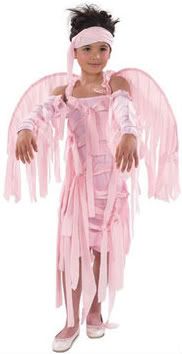 Pink Mummy Child is a sort of winged angel/mummy hybrid… and she's pink! Weird compromise between a creepy and an adorable costume for little girls — I like it!
Comments
comments